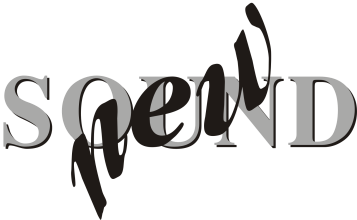 New Sound International Journal of Music is a peer reviewed academic periodical.
International Journal of Music New Sound was launched in Belgrade at the end of 1992, and the first issue was published in 1993. For the first five years, i.e. until 1998, it was published by SOKOJ [Savez organizacija kompozitora Jugoslavije / Union of Yugoslav Composers' Organizations]. From 1998 to 2009 it was published by MIC-SOKOJ (Muzički informativni centar / Music Information Centre), but the co-publisher of Nos. 30 (II/2007), 31 (I/2008), and 32 (II/2008) was the Department of Musicology of the Faculty of Music in Belgrade, which in 2009 fully assumed the role of the publisher.
The principal aim of this journal is primarily to promote and present contemporary music created both of Serbia and abroad, as well as a discourse in this domain – from the musicological, ethnomusicological, analytical, philosophical, aesthetic, including media studies, cultural studies, etc. The journal consists of items on different current, and even provocative themes, connected with music in Serbia and other countries throughout the world. In our consistent efforts to achieve this goal, New Sound has grown into one of those musicological arenas that are characterised by the necessary excange of information on an international level, about the experiences and manifold aspects of reflexion on complex musicological problems, as is outlined in the Editor's Note of its first issue.