CHINESE PAINTING THEORY AS AN INSPIRATION: VLADIMIR TRMČIĆ'S TWO MUSIC CREATIONS ON CHINESE PAINTING
Yuanning Zhang

Anqing Normal University, Anhui
Keywords:
Inspiration, Vladimir Trmičić, Chinese painting theory, cross-cultural studies
Abstract
This paper examines Serbian composer Vladimir Trmčić's two works inspired by Chinese painting theory during the Southern and Northern Song dynasty. An in-depth analysis of the "Chinese characteristics" expressed or hidden in the composer's works will be conducted in the context of the composer's knowledge on China. Its aims are, firstly, to gain a deeper understanding of "Chinese music" as understood by Serbian composers; secondly, to provide a "blueprint" for motivating the development of music composition on the both sides; and finally, to demonstrate the new way of communication formed in the field of ideology so as to open up the horizons of cross-cultural studies in a wider context.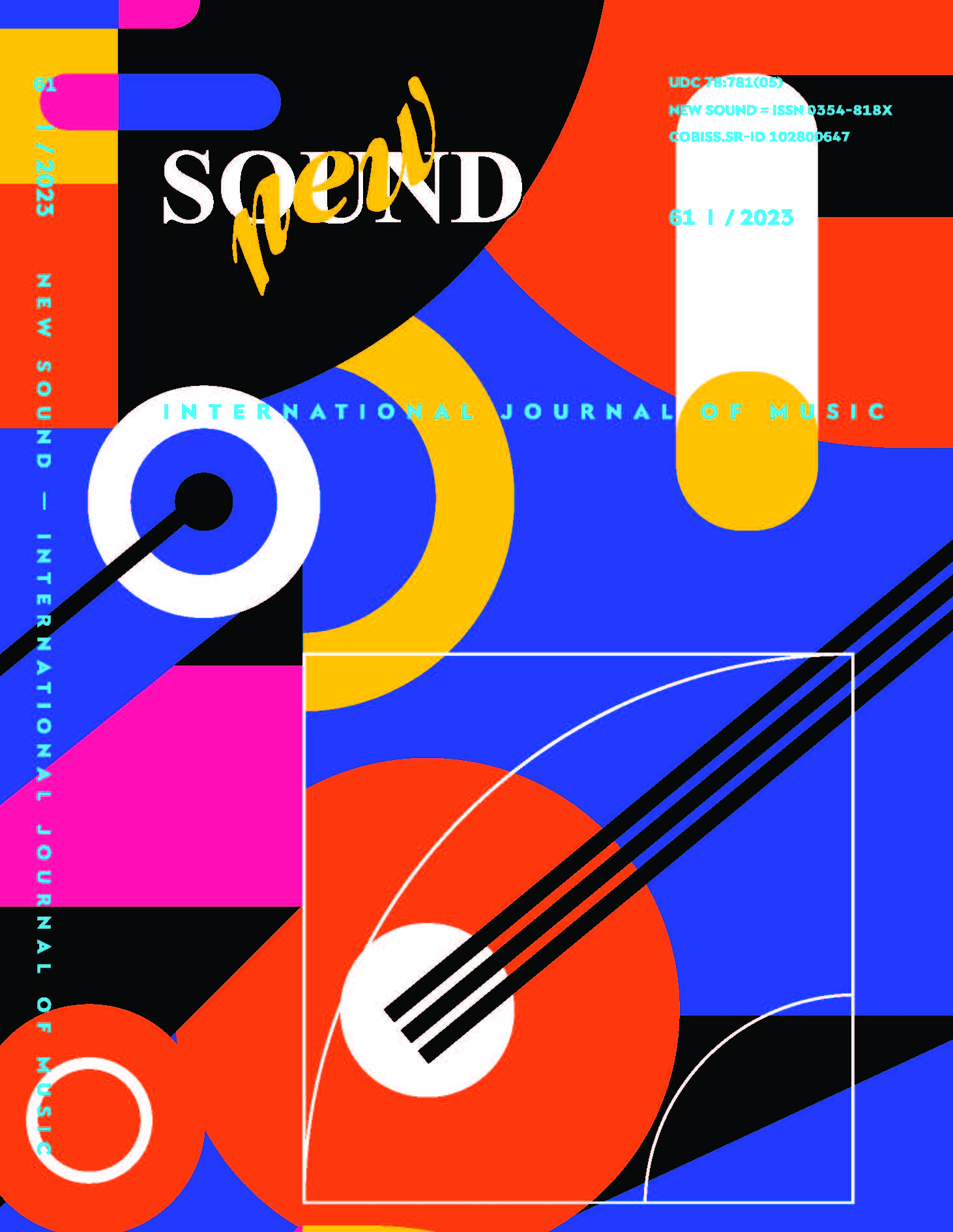 Copyright (c) 2023 New Sound International Journal of Music
This work is licensed under a Creative Commons Attribution-NonCommercial-NoDerivatives 4.0 International License.