THE WEB 2.0 SOCIAL MEDIA AS A SPACE FOR THE CREATION OF CLASSICAL MUSIC EXPERIENCES IN THE TIME OF THE PANDEMIC – THE CASE OF THE BELGRADE PHILHARMONIC ORCHESTRA
Biljana Leković

University of Arts in Belgrade, Faculty of Music, Department for Musicology

Sanela Nikolić

University of Arts in Belgrade, Faculty of Music, Unit for Complementary Scientific and Professional Disciplines
Keywords:
Belgrade Philharmonic Orchestra, pandemic, Web 2.0 social media, classical music performance, participatory turn, promotional and educational activities
Abstract
This paper shows how classical music left its canon-guaranteed spaces of the concert hall and stepped toward a broader community of audience using the virtual sphere of Web 2.0 social media tools, on the example of the work of the Belgrade Philharmonic Orchestra. We analyze how this orchestra uses social media to present and promote its repertoire and work during the period of pandemic measures and restrictions. The analysis indicates that in all its social media activities the orchestra was guided by the preservation of an autonomous aesthetic quality of classical music, as its value must remain present in whatever tools and formats an art institution presents itself. Various tactics of using social media tools were the opportunity to position classical music from the art of performance into a system of mediated and information-distributed culture along with the development of participatory turn as a wider audience engagement in classical music through producing social media user-generated content. The orchestra's use of social media during the time of the pandemic reflects several ways of changing classical music practice: connecting to new audiences in new ways, moving out of the concert hall, redefining the community relevance of a classical music institution, and initiating paths for collaboration between performers and the audiences.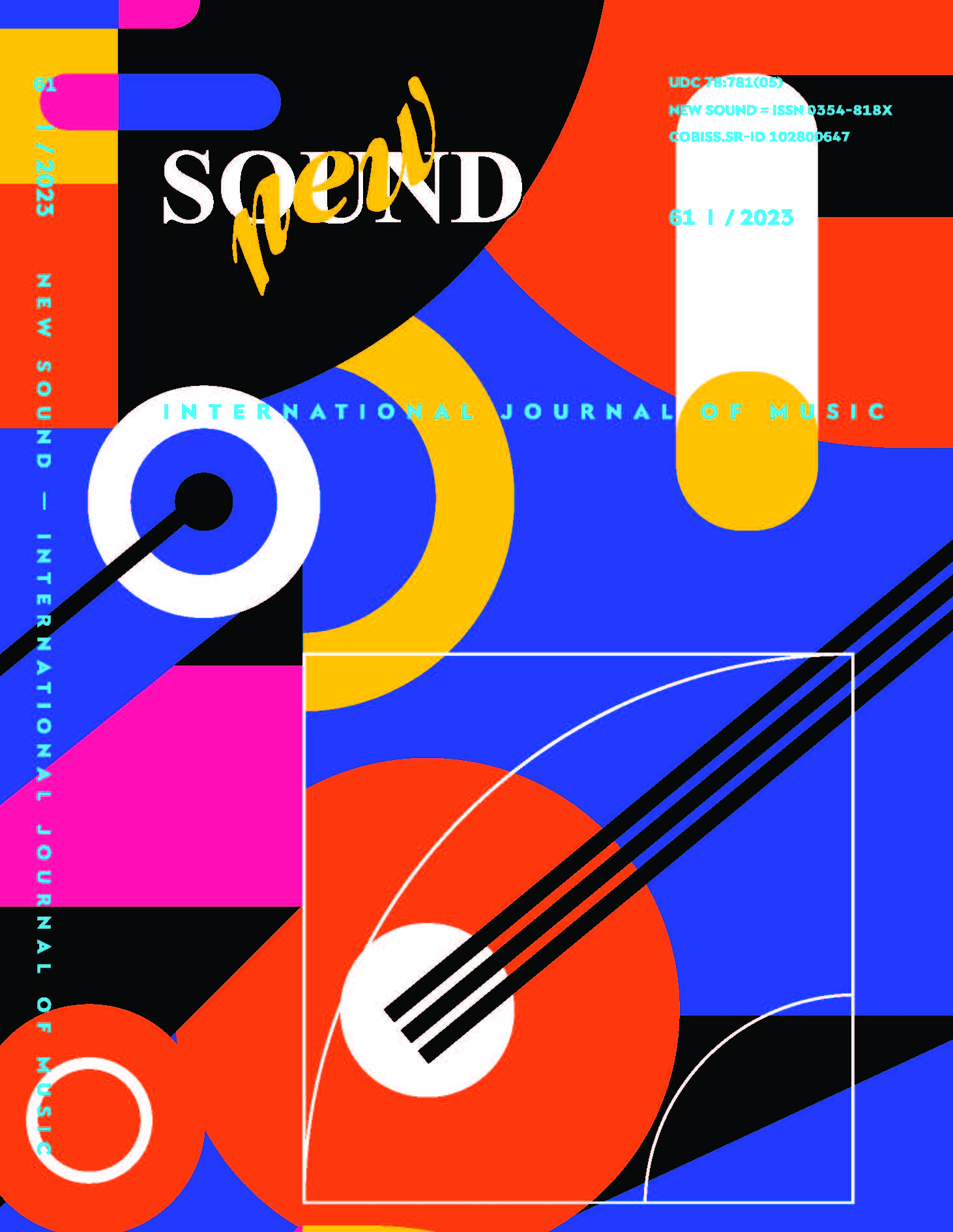 Copyright (c) 2023 New Sound International Journal of Music
This work is licensed under a Creative Commons Attribution-NonCommercial-NoDerivatives 4.0 International License.