BEING FASCINATED WITH MUSICAL SPACE-TIME: PIANO WORKS BY BRANKA POPOVIĆ (SOLITUDE: SELF REFLECTIONS, WITHIN A DENSE MOLECULAR CLOUD AND FROM RAYLEIGH TO MIE)
Mina Božanić

Phd student, University of Arts, Facultu of Music, Department of Musicology
Keywords:
Branka Popović, piano music, musical space-time, the perception of the piece of music, musical analysis
Abstract
The piano works by Branka Popović (1977) appears as a unique and independent group in her oeuvre, as well as in the context of Serbian music of the current century. The question of the relation between the composer and musical space-time, which can be experienced directly, during the act of listening and indirectly, during the analysis of the work, emerges as an essential point for understanding and interpreting Branka Popović's piano works. Under the assumption that this relationship is in the realm of unconsciousness and intuition, my goal in this article is to discover the hidden places that show how the musical space-time manifests, in this case, in the piano writing of Branka Popović. To achieve that, I will use an interpretative musical analysis, in which I will point out the specific compositional technique that Branka Popović employs and by which she 'regulates' different musical dimensions and, more precisely, musical components and their elements (specifically rhythm, timbre or tone color, harmony, motivic/thematic structuring, and dynamics) in the act of shaping the musical space-time.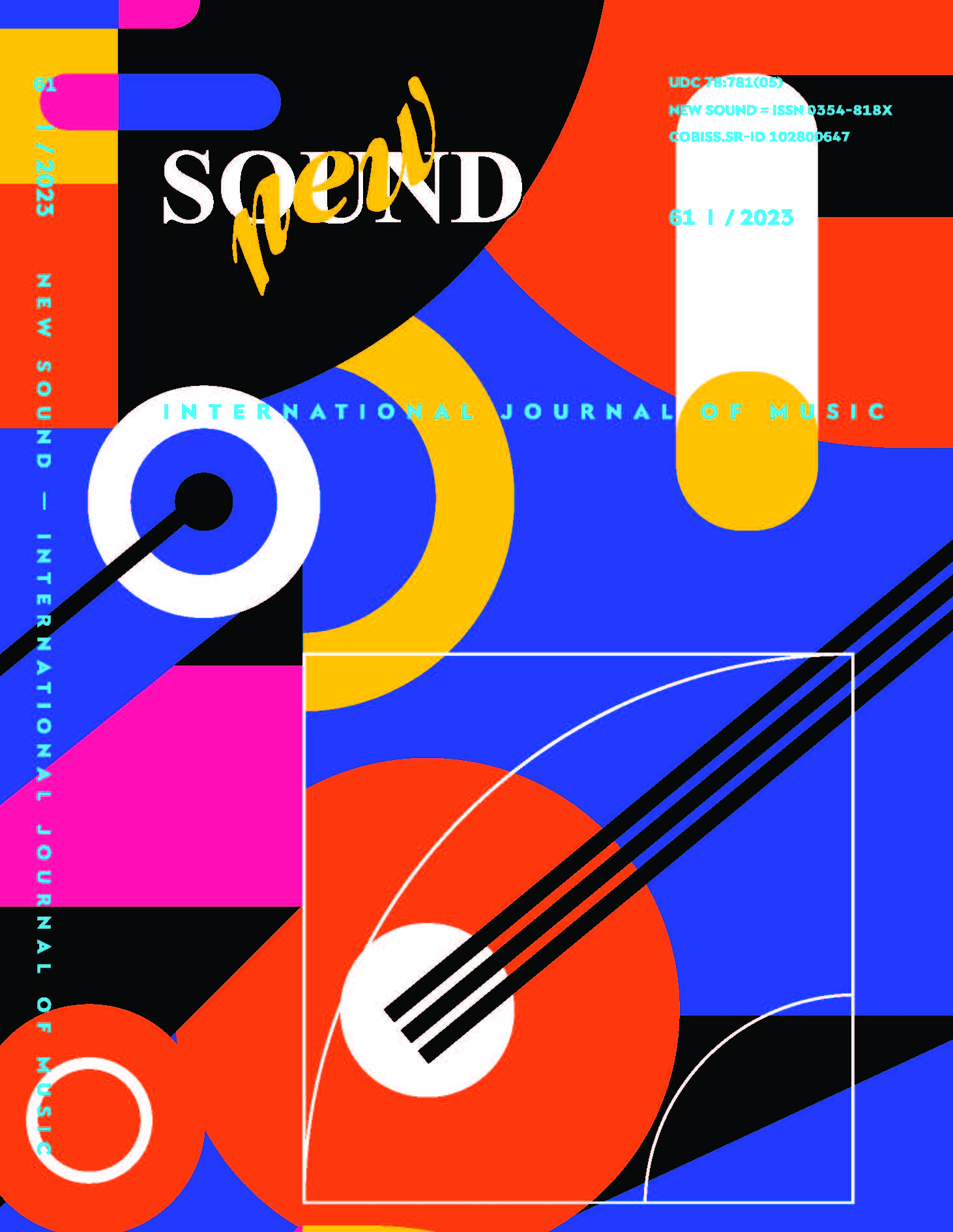 Copyright (c) 2023 New Sound International Journal of Music
This work is licensed under a Creative Commons Attribution-NonCommercial-NoDerivatives 4.0 International License.