EXAMINING THE 'HYPER' STATUS OF VARÈSE'S 'PRISM'
Tijana Ilišević

University of Arts in Belgrade, Faculty of Music, Department of Music Theory
Keywords:
Edgard Varèse, sonorism, Hyperprism, sound masses, pc set theory, goal-directed processes, chromatic aggregate
Abstract
This paper offers an interpretation of the composition Hyperprism by Edgard Varèse. It provides an explanation of the work's possible meanings, placing emphasis on the investigation of the "hyper" status of the work as a "prism". Relying on the composer's poetics and bearing in mind his scientific approach to sound and sound articulation, this paper proposes the interpretation of the meaning of Hyperprism from the perspectives of geometry, optics, and mineralogy.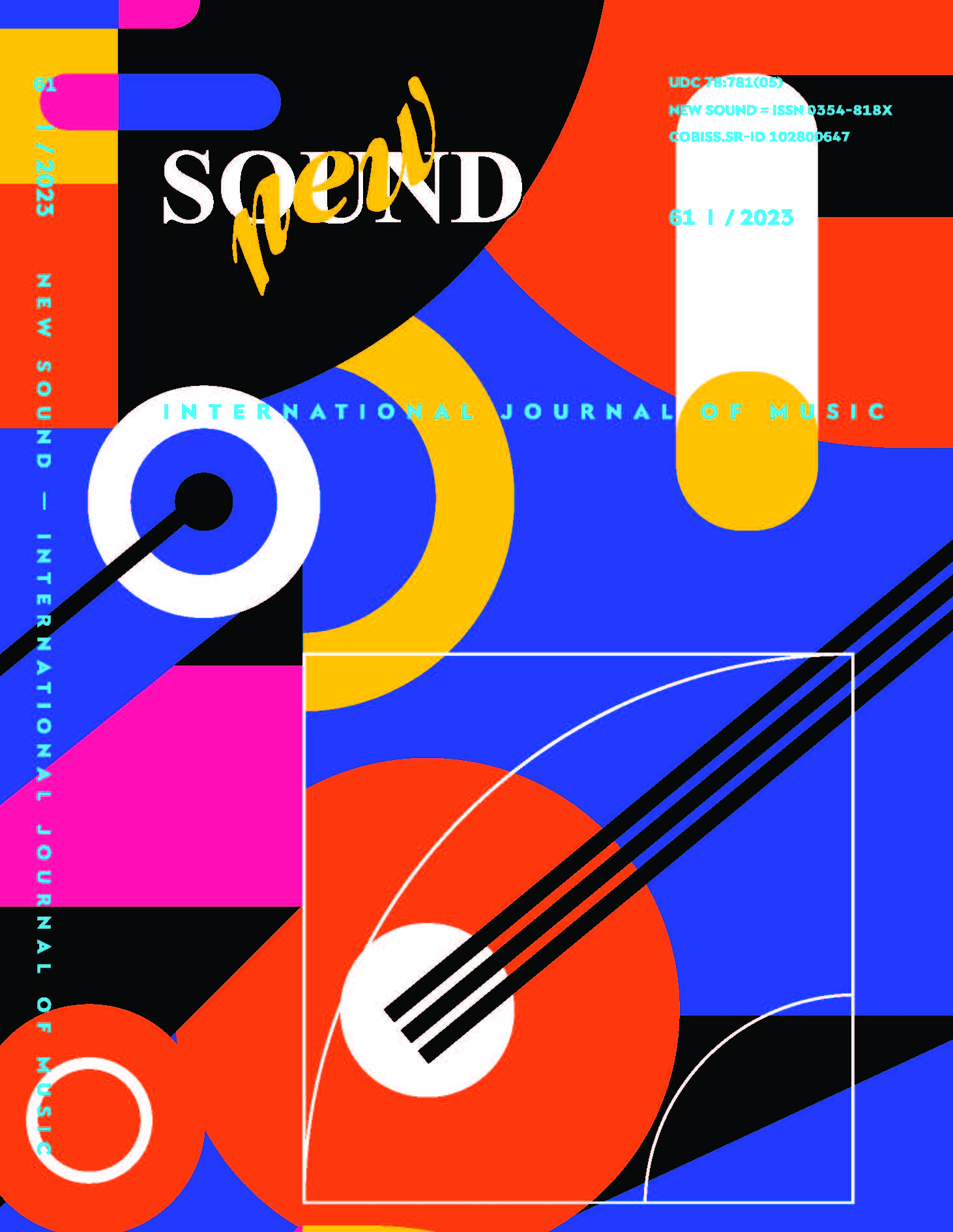 Copyright (c) 2023 New Sound International Journal of Music
This work is licensed under a Creative Commons Attribution-NonCommercial-NoDerivatives 4.0 International License.