Bouncing as a Distinguishable Structural Feature of Srpsko Kolo: Aspects of Identification and Notation
Selena Rakočević

University of Arts in Belgrade, Faculty of Music, Department of Ethnomusicology
Keywords:
srpsko kolo, movement pattern, bouncing, identification, kinetography
Abstract
Kolo or kolo u tri, as it is termed by scholars, is the most widespread dance genre in Serbia since World War II, which has been considered as a vital symbol of Serbian national identity in recent decades and, consequently, got the adjective srpsko (Serbian). The movement pattern of kolo has been notated in Rudolf Laban's kinetography many times by various researchers since the 1980s and its microstructural and formal shaping has been the subject of ethnochoreological analysis in Serbia. However, the performing and notational particularities of the stretching and bending leg movements, which affect the vertical motion of the center of gravity of the body – the so-called bouncing, that is its distinguishable characteristic, has not been discussed previously. This article, therefore, explores some aspects of the performance and notation of bouncing in srpsko kolo.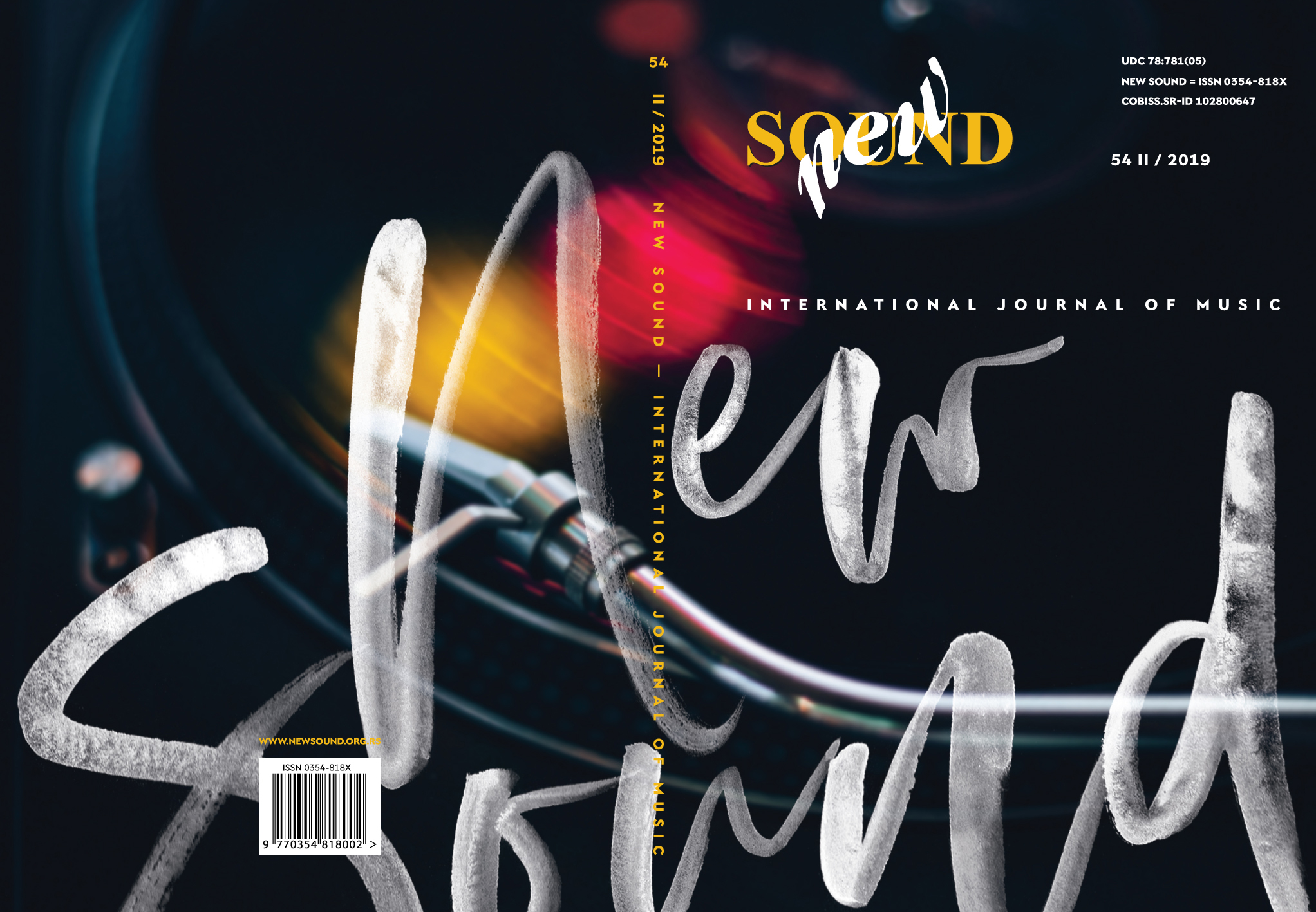 Copyright (c) 2019 New Sound International Journal of Music
This work is licensed under a Creative Commons Attribution-NonCommercial-NoDerivatives 4.0 International License.