The Symphonic Concerto for Piano and Orchestra (1935) by Manolis Kalomiris: Reaffirming the National-Ideal Topos Through the (Old) Western Canon
Giorgos Sakallieros

Aristotle University of Thessaloniki, School of Music Studies
Keywords:
Greek art music, piano concerto typology, modality, folk song, texture, variation, fugue, national identity, self-referential portrayal
Abstract
Manolis Kalomiris's Symphonic Concerto for piano and orchestra (1935) consolidates the virtuosic piano performance and the complexity of romantic symphonic texture with the appearance of authentic Greek folk material, its westernized treatments, and symbolic self-references arising from the Greek National School principles. The work is critically examined through historical and analytical perspectives, aiming at a better understanding of the composer's aspirations expressing the indigenous artistic, cultural and political circumstances of the period when it was completed. Examples of the relative Greek and international "concertante" repertoire, from the late 19th to the mid-20th century, are also taken into comparative consideration.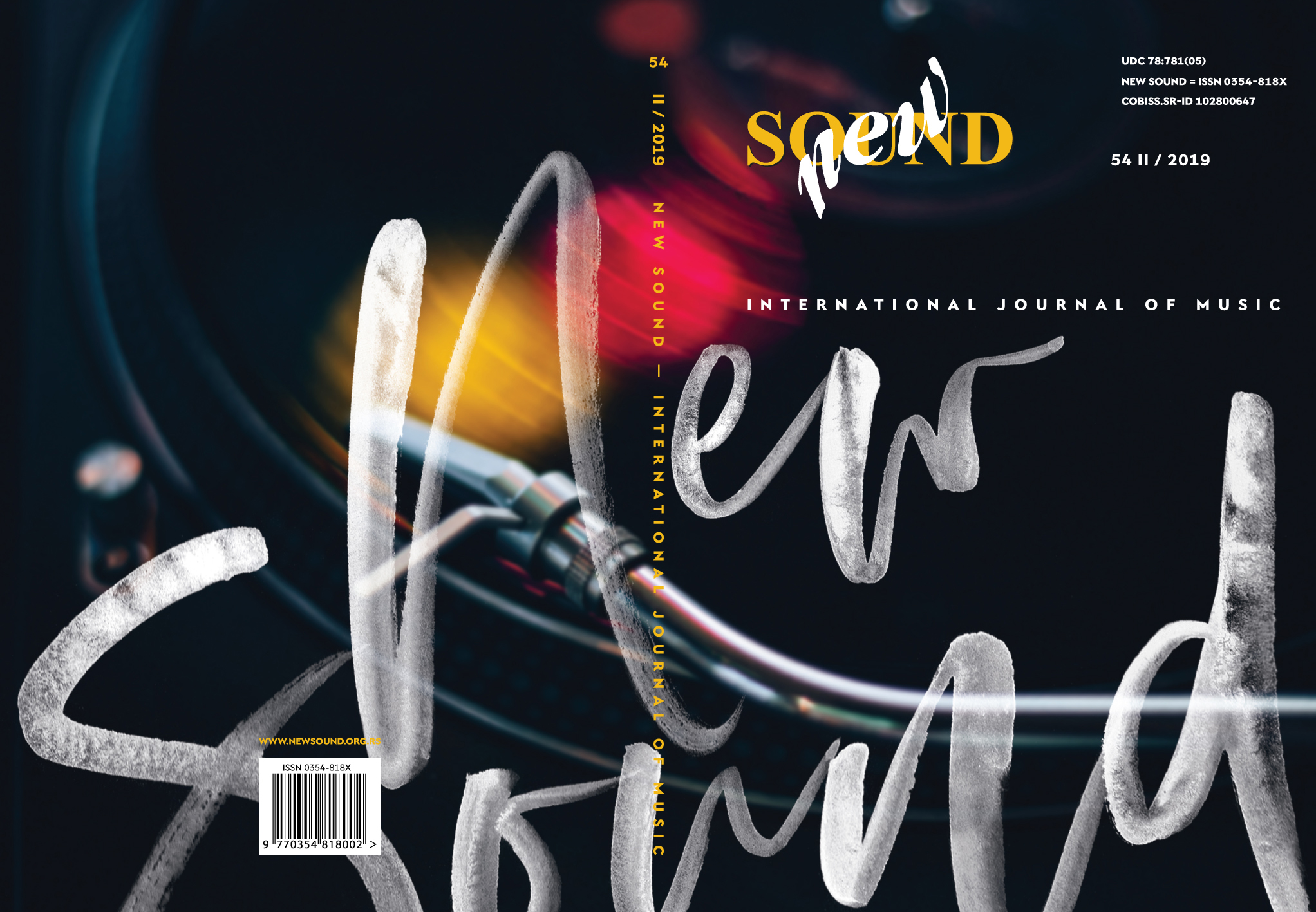 Copyright (c) 2019 New Sound International Journal of Music
This work is licensed under a Creative Commons Attribution-NonCommercial-NoDerivatives 4.0 International License.