Improvised Music as Socially Engaged Art: Poetics of Cardew and Rzewski
Radoš Mitrović

University of Arts in Belgrade, Faculty of Music, Department of Musicology
Keywords:
Cornelius Cardew, Frederic Rzewski, Avant-garde, the Scratch Orchestra, Improvised Music, the Parma Manifesto
Abstract
In the light of the social turmoil in 1968, some composers have singled out advocating the greater involvement of musicians, i.e. music in the social movement. Cornelius Cardew and Frederic Rzewski, among others, believed that improvised music provides the opportunity for creating socially engaged art. However their concepts differed. While Cardew stayed with the idea of controlled improvisation, implemented through the Scratch Orchestra, Rzewski demanded completely free improvisation in his Parma Manifesto. In this paper I shall problematize the relationship of poetics behind the Scratch Orchestra and the Parma Manifesto in the light of the social situation of 1968, their crucial differences and their common idea of the democratization of avant-garde music.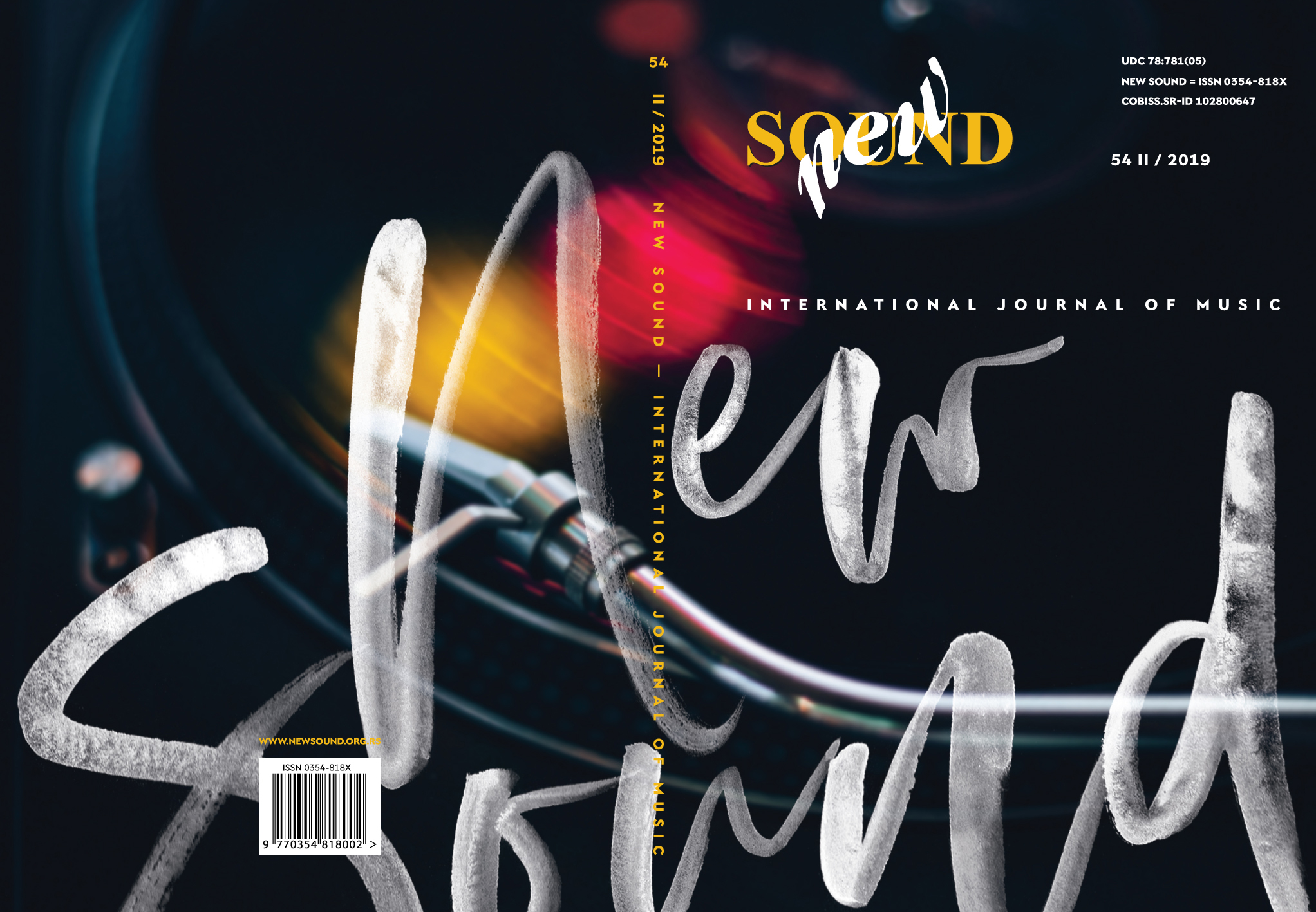 Copyright (c) 2019 New Sound International Journal of Music
This work is licensed under a Creative Commons Attribution-NonCommercial-NoDerivatives 4.0 International License.