The House that is Here, but is not That: Оn the Lonesome Skyscraper by Ivana Ognjanović
Ana Gnjatović

University of Priština, Faculty of Arts, Kosovska Mitrovica
Keywords:
Ivana Ognjanović, Lonesome Skyscraper, sonic environment, acoustic space, time stretching, electroacoustic music, orchestra music
Abstract
This paper interprets the piece Lonesome Skyscraper for orchestra and electronics (2012) by Ivana Ognjanović, relying on the theoretical essay about the composition given by the author herself. Inspired by the fate of the tallest residential building in Pécs, which was evacuated because of a construction error and left abandoned and isolated for almost 30 years, I. Ognjanović creates an organic sound unity by connecting various ambient (field recordings) and concrete sounds in the electronic part with responses coming from the orchestral part. Using the time stretching technique, suspending the melodic component, and avoiding the formal and motivic development, the author builds her own version of the skyscraper, an acoustic space through which the memory of the sonic environment is howling.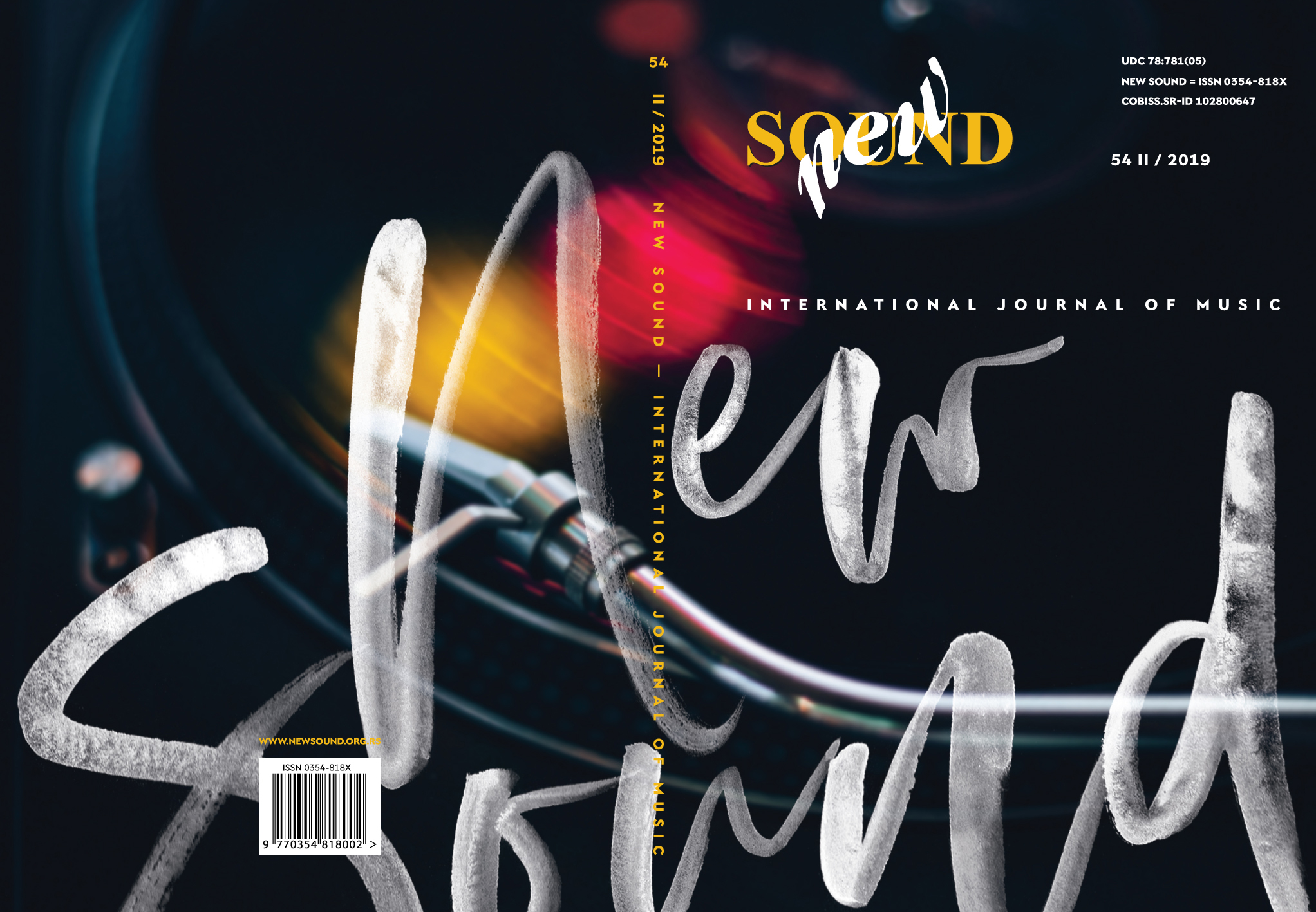 Copyright (c) 2019 New Sound International Journal of Music
This work is licensed under a Creative Commons Attribution-NonCommercial-NoDerivatives 4.0 International License.