From Kerman to Merzbow: Notes on the Metamorphoses of Music Analysis at the Turn of the Millennium
Jiří Kubíček

Palacký University, Olomouc
Keywords:
analysis, electroacoustic music, japanoise, Merzbow, noise music, organicism
Abstract
This paper aims to delineate changes in the approach to music analysis over the last decades of the nineteenth century and to examine different possibilities in analysing works which have a characteristic that virtually excludes the use of traditional methods. The starting point is Joseph Kerman's criticism of music analysis, formulated in the 1980s, which –  together with successive discussions – reflects a tendency towards abandoning the excessively academic and formalizing approach to analysis, moving from an attempt at an objective analysis of a work towards an interpretation that also focuses on the listener. Since the mid-twentieth century, electroacoustic music has been one of the areas where the use of traditional analysis was inconvenient. Since electroacoustic music began to lose its exclusive, academic character in the 1990s in relation with the development of computer technologies, the question of its interpretation and finding suitable listener strategies has kept coming to the fore. This paper shows the possibilities of approach to this music in relation to its specificities. The last part of the paper focuses on a specific example from one fringe genre: noise music, specifically the subgenre japanoise. In its peak period in the 1990s, this sound production was probably the furthest away from what is usually associated with the term music. Based on an analysis of a selected composition, the inadequacy of the traditional approach and certain alternatives to grasping such music will be demonstrated. The very end of the paper features some current results which relate to, or result from, the study's conclusions.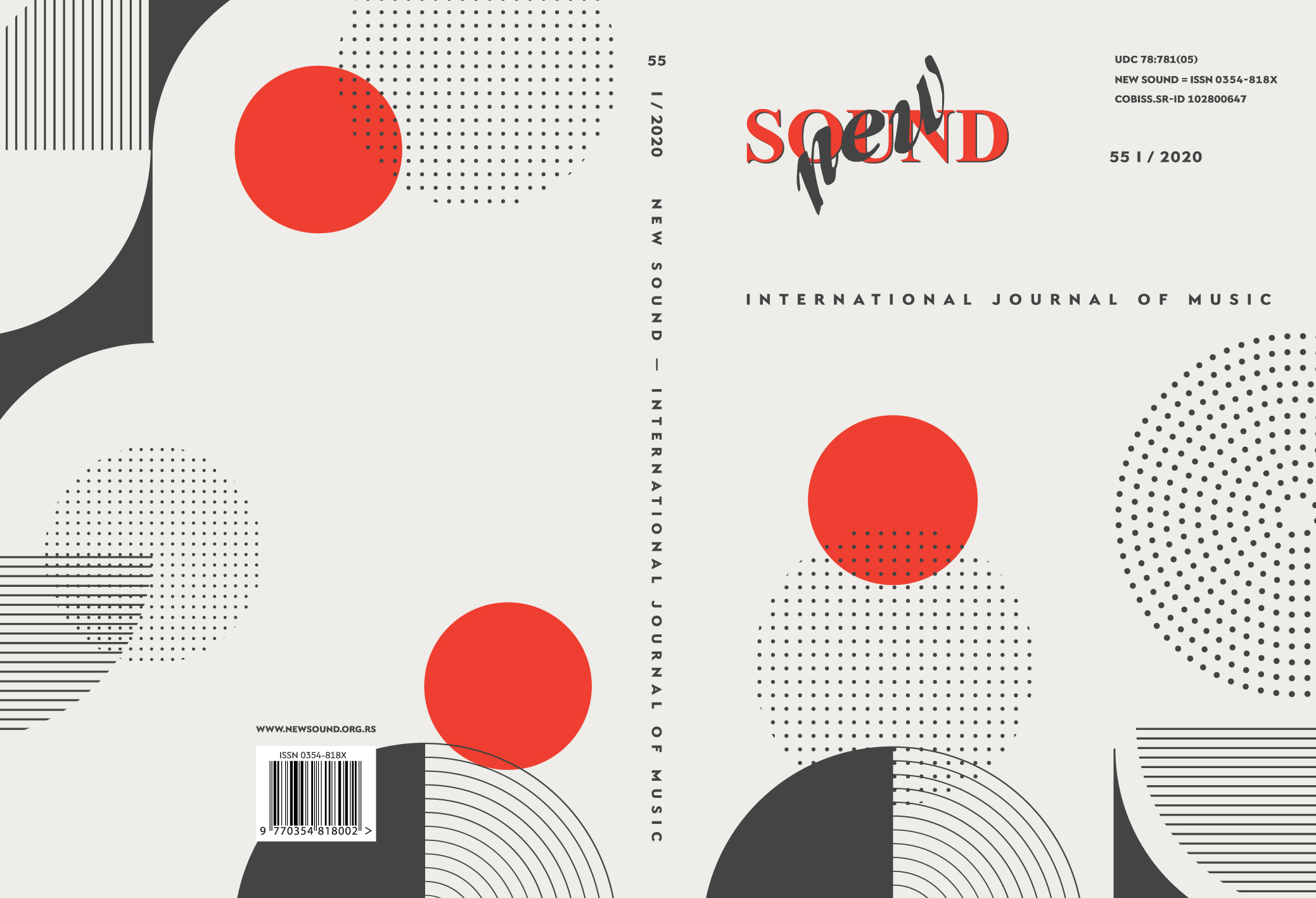 Copyright (c) 2020 New Sound International Journal of Music
This work is licensed under a Creative Commons Attribution-NonCommercial-NoDerivatives 4.0 International License.