14:30 by Branka Popović: A Game of "Musical Chronos"
Milica Lazarević

PhD candidate, Faculty of Music in Belgrade, Department of Musicology
Keywords:
Branka Popović, 14:30, musical time, time, postmodernism
Abstract
The paper discusses the composition 14:30 for two pianos by Branka Popović as a kind of postmodern game of "musical chronos" (Igor Stravinsky). Deliberation of aesthetic-poetic issues and attitudes of the composer concerning musical time and time in general, as well as an analytical-interpretative consideration of 14:30 are intended to point out the complexity of the problem to which this work essentially refers in its title: on the multiplicity of meanings of one 'section', 'fragment' of a time, which can be realized by different compositional-technical means and experienced in different ways. Given the predominant application of minimalist techniques, traditional ways of shaping, as well as procedures that resonate with expressionism, the possible narrower stylistic positioning of the work within postmodernism is also pointed out.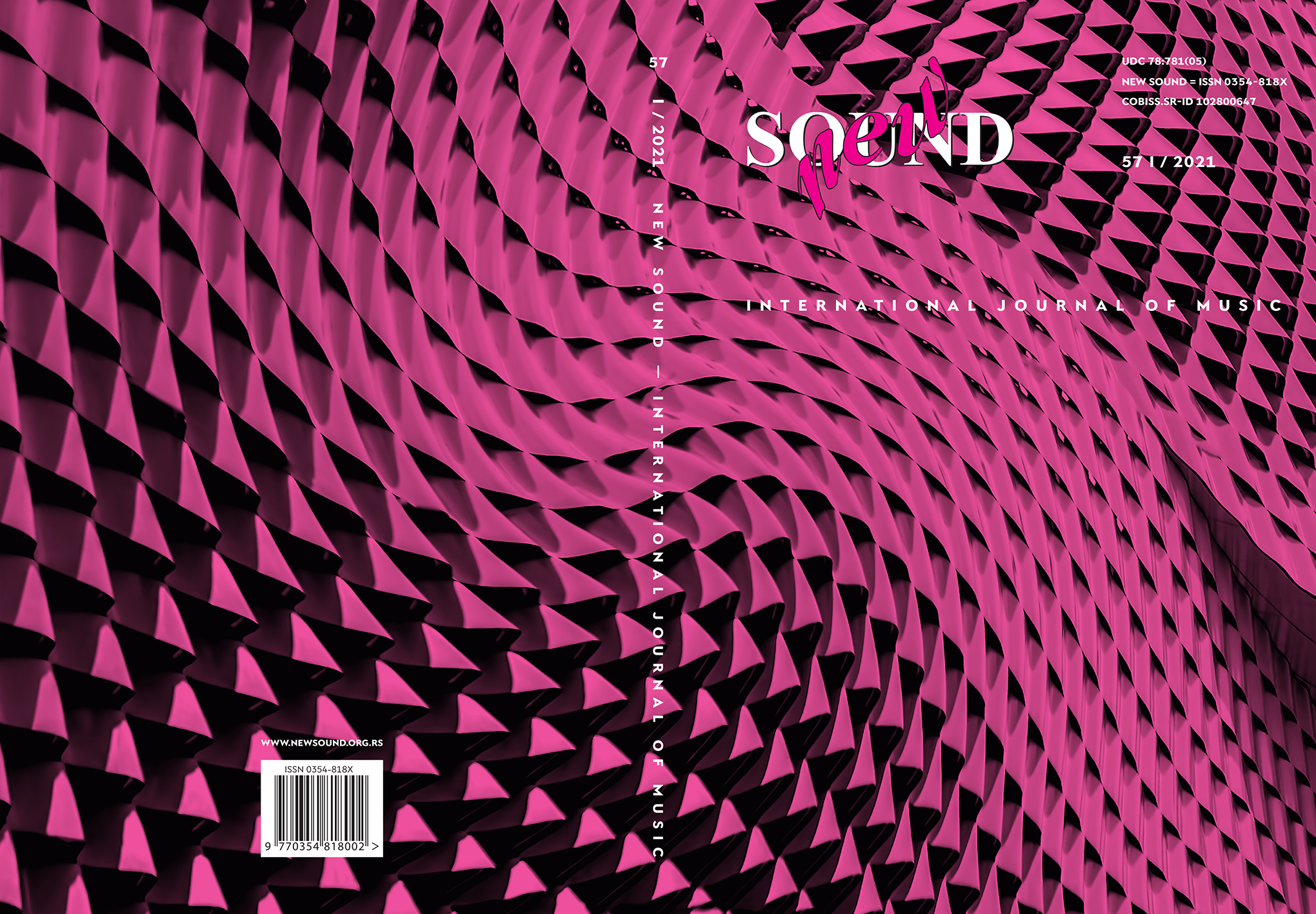 Copyright (c) 2021 New Sound International Journal of Music
This work is licensed under a Creative Commons Attribution-NonCommercial-NoDerivatives 4.0 International License.